Presswork
Metal parts are known throughout the world for being extremely strong. And yet, most metal pieces can also be pleated and/or punched. This doesn't take place manually, but using a so-called press. The metal press can pleat, deep draw and punch parts, enabling us to alter the sheet metal into the form you need.
In short: presswork is an excellent method to make industrial metal components in higher numbers.
What is involved in presswork?
First things first: we want to ensure that your presswork is 100% in compliance with our ultimate quality requirements. That is why we first make a few prototypes of your components. We manufacture these prototypes using drawings that you supply to us, or we create drawings based on your input.
The pressing of materials takes place using a self-designed and manufactured unique die. This can press over 100,000 items per day (manual and serial). This process results in lower costs and improved quality.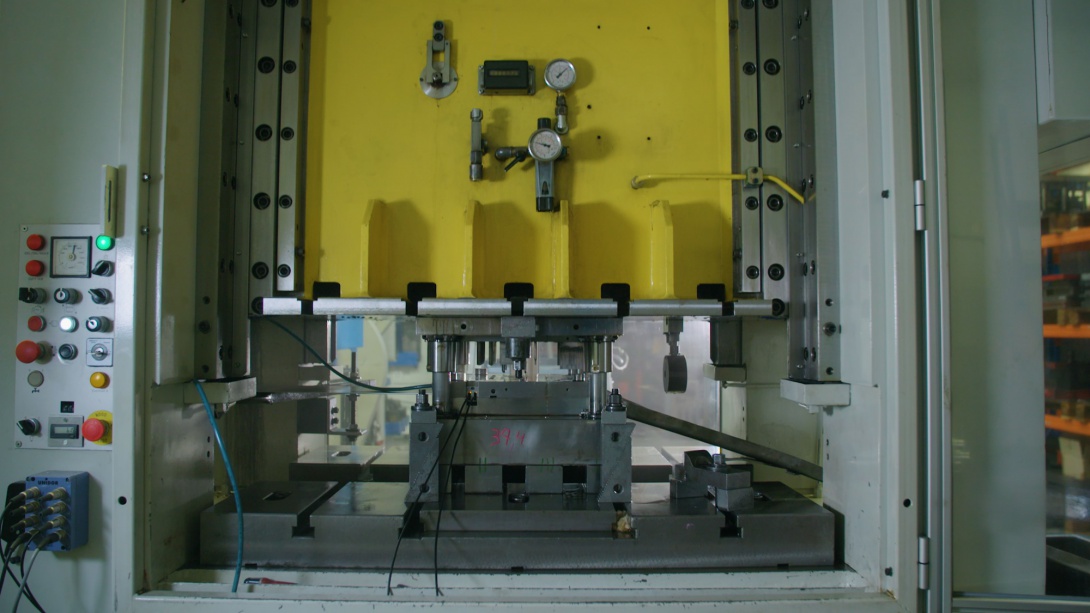 A high-quality innovator in presswork
Our innovative presses result in small or complex parts of the highest quality. Our technological progress and expertise have enabled us to increase our quality level to below 200 PPM; a unique score in our sector.
We also have ISO certification. This means that you are assured of good product quality and optimised working methods.